Order Flowers now for guaranteed delivery before Stanley's visitation.
Stanley E. (Skip) Murphy
Stanley "Skip" Murphy, 87 formerly of Dumas passed away on Thursday, June 20, 2019. A Graveside Service is scheduled for 10 oclock in the morning on Tuesday, June 25, 2019 at Brown Memorial Cemetery in Sunray with Rick Ball, officiating. Arrangements are entrusted to Morrison Funeral Directors. Skip was born on March 6, 1932 in Doe Run, MO to Stanley and Louise (Smith) Murphy. He married his wife, Anna Romines, on June 14, 1951 in Pocahontas, AR. Skip proudly served in the United States Navy serving as a helmsman and proudly spoke about his driving an aircraft carrier. He was involved in the first hydrogen bomb test expedition in the south pacific. Skip enjoyed carpentry and loved building things. He preferred the outdoors and was a loyal, hardworking man. He was member of the Church of Christ Church in Stinnett, TX and will be dearly missed by all who knew him. He is preceded in death by his parents. Skip is survived by his wife, Anna, of the home: daughters: Deborah Ball and husband Rick of Stinnett and Donna Jo Daniel of Dallas; grandchildren: Dawn Packebush and husband Robbie of Dumas, Stacy Jones of Umbarger, Alisha Springer and husband Justin and Monica Dworshak and husband Justin all of Dallas; and 12 great grandchildren. The family suggests with gratitude that memorials be made to the New Mexico Christian Childrens Home, 1356 NM 236, Portales, NM 88130 or to your local veterans organization.
To plant memorial trees or send flowers to the family in memory of Stanley Murphy, please visit our flower store.
---
Guestbook
A photo was added for Stanley E. (Skip) Murphy
Beeson - Morrison Funeral Directors May 18 2021 12:00 AM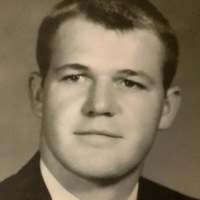 Dear Virginia, Debbie and Donna, I am so sad to read of Skips death. He was a very special person. I am so thankful for having you all in my life, for so many years. We have had physical distance between us for many years since living so close in Midland, and I cherish all of the memories. You are in my prayers as you adjust to life without Skip. Love from all of us, Kellie, Karin and Betty.
Betty Phillips of Fayetteville, Ar Aug 1 2019 12:00 AM
Im so sorry to hear of Mr. Murphys passing and he will surely be missed by everyone at church. His death is our loss but Heavens gain.
R. Chris Haley of Borger Jun 22 2019 12:00 AM
A candle was lit in memory of Stanley Murphy
R. Chris Haley of Borger Jun 22 2019 12:00 AM
Dawn, Robbie and family, I am so sorry you are experiencing another adjustment in your lives so soon. May God hold each of you tightly in His loving arms. Grieve-as-you must, not-as-others will say is right, wrong or indifferent. Travel the pathway ahead as you need, everyone has a different individual one. I love each and every one of you and will have you in my prayers for comfort, peace and encouragement. Cling tightly to His unchanging and unfailing loving hands. Nana Jackie
Jackie R. Sheldon of Stillwater, Oklahoma Jun 22 2019 12:00 AM
A candle was lit in memory of Stanley Murphy
Jackie R. Sheldon of Stillwater, Oklahoma Jun 22 2019 12:00 AM