Order Flowers now for guaranteed delivery before Steve's visitation.
Steve Albert
Steve Albert, 52 of Dumas, passed away on Sunday, March 20, 2016. Funeral services are scheduled for 4:30 in the afternoon on Wednesday, March 23, 2016 at First Baptist Church with Rev. Jerry Howe, pastor of the church, officiating. Interment will follow in Stratford Cemetery. The family will receive friends from 6 o'clock until 8 o'clock in the evening on Tuesday at the funeral home in Dumas. Arrangements are entrusted to Morrison Funeral Directors. Steve was born March 1, 1964 in Dumas to Raymond and Mary Lou 'Shorty' (Wells) Albert. He was raised and attended school in Stratford where he graduated high school in 1982. He married the love of his life, Carrie Harris, on December 27, 1986 in Stratford. The couple would eventually move to Dumas where Steve managed and operated Albert's Manor for 23 years. Steve enjoyed hunting, golfing and western movies, particularly the ones with John Wayne. He was a member of the First Baptist Church in Dumas and will be missed by all who knew him. Steve was preceded in death by his father; paternal grandparents: Earl and Mattie Albert; maternal grandparents: C.W. 'Pup' and Rose Wells. He is survived by his wife Carrie of the home; daughter Lexxie Albert and fianc Steven Reeves of Dumas; son: Hunter Albert of the home; mother: Mary Lou 'Shorty' Albert of Stratford; brother Joe Albert and wife Bryanna of Stratford; sister Lisa Albert of Stratford; nieces and nephews: Chance Albert, Skyler Albert, Mary Kurtz, Lynley Albert and Keily Kurtz; uncle: Allen Buck Wells and wife Sharilyn of Barnsdall OK; aunt Jeanne Brannan of Fritch; cousins: Joel Wells, Thad Wells, Renee Phillips, Ron Brannan and Rose Lemley. The family suggests memorials be made to First Baptist Church, PO Box 617, Dumas TX 79029.
To plant memorial trees or send flowers to the family in memory of Steve Albert, please visit our flower store.
---
Guestbook
A photo was added for Steve Albert
Beeson - Morrison Funeral Directors May 18 2021 12:00 AM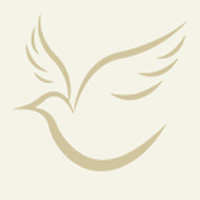 Condolences goes out to you , Carrie and Lexxie , Many Blessings and hugs Dudley
Dudley Cain Mar 26 2016 12:00 AM
Carrie, I was sorry to hear of your loss. When I think of Steve I remember how many times he would come across the street and pull the rope for me to start my lawnmower. I always appreciated him so much. Little things like that can mean a lot.
Nancy McPherson Stepnens Mar 22 2016 12:00 AM
One more fine person in Heaven. I am certain Tom already has him cooking him a chicken-fried steak and breakfast. :) When he was on this earth, his favorite place and favorite people. Grieve-as-you must, not-as-others will tell you is right, wrong or indifferent. Travel the pathways our Lord has for each, there is no single pathway for all but many different individual ones. I have missed Steve's personality and cooking also when back home to Dumas as I have been missing the love of my life for 14 years in June. May God greatly bless you as He has many with bringing Albert's Manor House and you fine people to Dumas. I also remember you from church. Hold tightly to His unchanging hands; He never will fail you.
Jackie R. Sheldon Mar 21 2016 12:00 AM
So sorry to hear of this. Too young, too soon. my thoughts are with all of you, my good friends Shorty, Neil and Kaye, and by osmosis Carrie and all the rest. +No words can help, but close your eyes and feel me hugging you.
Marysue Taylor Cotton Mar 21 2016 12:00 AM
Dear Carrie and family, I am so sad to hear of Steve's passing. May the Lord be your rock, safe place, strength and hope now and always. Praying for you. Janet
Janet Pleyer Richins Mar 21 2016 12:00 AM
I am so saddened to hear this news. I am sending prayers for family and friends of the Albert family. God speed to you.
Berklee Muir Mar 21 2016 12:00 AM
So sorry for your loss. We are praying for you all. He was a great coach to all of us boys!! God bless you all.
Sammy DeLuna Mar 21 2016 12:00 AM
I am so sorry for your loss. I will be praying for your family. God bless you all. Kim Figueredo
Kim Figueredo Mar 21 2016 12:00 AM
Carrie and family: we love you all and will miss Steve. We will continue to pray and keep you in our thoughts.
Renee and Bill PHillips Mar 20 2016 12:00 AM
Show More Entries