Order Flowers now for guaranteed delivery before Sue's visitation.
Sue Stovall
Sue Stovall, 75 of Dumas, passed away on Sunday, July 21, 2019. The funeral service is scheduled for 3 oclock in the afternoon on Thursday, July 25, 2019 at Grace Thru Faith Fellowship with Jori Buchenau, pastor of the church, officiating. Interment will follow in the Dumas Cemetery. The family will receive friends from 6 oclock until 7 oclock in the evening on Wednesday at the funeral home. Arrangements are entrusted to Morrison Funeral Directors. Sue was born on October 16, 1943 in Mangum, OK to Lee and Louise (Johnson) Carpenter. She grew up in Lake Creek, OK and was united in marriage to Tom Stovall on September 16, 1961 in her parents home. The couple would move to Dumas later that year where they made their home and raised their children. Sue owned and operated Sues Beauty Salon for 20 years in Dumas along with owning and operating by her husbands side, Stovall Fertilizer for 20 years. Sue had a very strong work ethic and was a genuinely good person. She carried the same work ethic and resilience in every aspect of life. That same resilience carried her to the end. She was a member of the Grace Thru Faith Fellowship in Dumas and will be greatly missed by all the lives she touched. She is preceded in death by her parents; brother, Donnie Carpenter and sister, Mary Lou Fowler. Sue is survived by her husband Tom of the home; daughters: Shelley Stovall of Lubbock, TX and Stacey Grall and husband Harold of Dumas, TX; grandchildren: T.J. McWilliams, Dusty McWilliams and wife Kathryn, Sean Derrick and wife Becca and Levi Derrick and wife Chaveli; great grandchildren: Justin McWilliams, Sage McWilliams, Zoe McWilliams, Emalyn McWilliams, Madalynn Derrick, Chandler Derrick, Beau Derrick, Parker Derrick and Elsa Derrick. The family suggests with gratitude that memorials be made to the Alzheimers Association, 110 Mesa Park Drive, Suite 250 El Paso TX 79912.
To plant memorial trees or send flowers to the family in memory of Sue Stovall, please visit our flower store.
---
Guestbook
A photo was added for Sue Stovall
Beeson - Morrison Funeral Directors May 18 2021 12:00 AM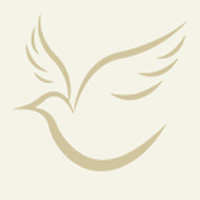 So sorry for the loss of a great friend! We didn't see each other often but when we did it was as if it were only yesterday! I loved her and will miss her! My thoughts and prayers go with Tommy, Shelley, Stacy & family.
Anita Ray of 8605 Addison Dr. Amarillo, Texas 79119 Jul 25 2019 12:00 AM
Sue will be greatly missed by us and many more. Sue was one Classy, Sweet, Beautiful woman who truly shined. We miss you and love you...we will watch after Tom Tom
Dobie & Sarah Derrick of Dumas, TX Jul 24 2019 12:00 AM
Sue was one of the nicest persons and bosses I ever had. Tommy, Shelley and Stacy we are so very sorry for your loss, Sue will be missed by all that knew her, she was a shining light. Our thoughts and prayers will be with you all..
B.W. & Barbara Hammontree of Kansas City, Missouri Jul 24 2019 12:00 AM
Please know you and your family are in our prayers. Sue was a kind person who everyone loved that met her. She will be missed.
Eddy and Linda Godfrey of Dumas Texas Jul 23 2019 12:00 AM
Sincere sympathies to the family on Sue's passing. She was such a sweet lady and always helped others out. Thoughts and prayers to you all.
Gayle Stowers of Poplar Grove, Illinois Jul 23 2019 12:00 AM
A candle was lit in memory of Sue Stovall
Gayle Stowers of Poplar Grove, Illinois Jul 23 2019 12:00 AM
it was a joy to see Sue and always visit with her she was always a happy person and I always felt happy around her she will surely be missed. so sorry for your loss and the ones that knew her we also have lost. SandyGore
sandy gore of dumas texas Jul 23 2019 12:00 AM
So sorry for your loss. Prayers of comfort and peace to all.
LaLonnie Popejoy of Dallas Texas Jul 23 2019 12:00 AM
So sorry for your family's loss. I have so many happy memories as neighbors on N.E. 2nd street. love you guys
charlotte Pitts of Dumas Jul 23 2019 12:00 AM
Show More Entries