Order Flowers now for guaranteed delivery before Susie's visitation.
Susie Perry
Susie Perry, 63 of Dumas passed away on Thursday, April 20, 2017. A Graveside Service is scheduled for 2 o'clock in the afternoon on Monday, April 24, 2017 at Dumas Cemetery. Arrangements are entrusted to Morrison Funeral Directors. Susie was born on November 9, 1953 in Chandler, OK to Johnnie and Imogene (Bell) Simpson. She was a resident of Moore County her entire life. On April 25, 1970, she married Richard Perry in Sunray; they owned and operated Discount Liquor. She enjoyed sewing and dolls. Susie was of Baptist Faith and will be missed by her family and friends. She is preceded in death by her father; sister, Linda Cox; and brother-in-law, Keith Henry. Susie is survived by her husband Richard, of the home; daughter, Trista Hallford and husband Togo of Dumas; son, Ricky Perry and wife Heather of Dumas; grandchildren: Tanner and Trace Hallford, Katelynn, Sarah, and Ryan Perry; sisters: Patsy Brooks of Dumas, Myra Henry of Sautee, GA; brother, Jimmy Simpson and wife Anita of Clarendon brother-in-law, Jim Cox of Windsboro, TX; and her mother, Imogene of Dumas. The family suggests with gratitude memorials be made to American Heart Association, PO Box 15186, Austin, TX 78761. The family will be at 10808 Frankie Lane.
To plant memorial trees or send flowers to the family in memory of Susie Perry, please visit our flower store.
---
Guestbook
A photo was added for Susie Perry
Beeson - Morrison Funeral Directors May 18 2021 12:00 AM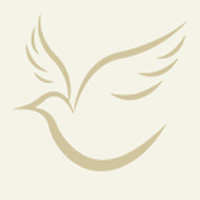 We are so sorry for your loss... I knew Susie "Aunt Susie" since I was little (I'm Donnie's sister in law) and she always had a smile and a hug to give! She had a beautiful heart and always made everyone feel as if they were a friend. I looked forward to her hugs everytime I was back home for a visit. She will be missed by so many God bless you in your time of sorrow...
Marcie Pollack Apr 24 2017 12:00 AM
Prayers to your family. God Bless you all during this difficult time.
Sherry Robinett Apr 24 2017 12:00 AM
I am so sorry for your loss. Susie was always very kind and sweet to me. She even bought a baby gift for my grandson who was born in Clovis. She never met my family, but she was very kind.
Karen Jones Apr 23 2017 12:00 AM
Richard and family we are so shocked to hear this about Susie. We so enjoyed visiting with her over the years. She will be truly missed. You have our sincerest condolences.
Del and Sharon Taft Apr 21 2017 12:00 AM
I am so sorry for your loss. Susie was such a sweetheart I've had so many fun times with her during our times at K-Bobs and after. She had such a wonderful smile and spirit. I think of her often and will continue. Rest well my friend I love you
Karla Testerman-Witt Apr 21 2017 12:00 AM
So sorry for your loss Richard, Trista and family!! She will be greatly missed by many. She was a special lady!! SUSIE and my aunt Twila can visit forever now!! May God bless and comfort yall!!
Garry and Lisa Jones Apr 21 2017 12:00 AM
Richard and Trista, I was shocked to see the news here. I am very sorry for your loss of Susie. Susie was always very sweet and pleasureable to visit with in the store. My thoughts are with you both during this trying time.
Henry Lewis Apr 21 2017 12:00 AM
So very sorry for your the loss of your mother Trista! You all are in my prayers! Love you much!!
Darla and Tim Pearson and family Apr 21 2017 12:00 AM
We are so sorry for your loss. Please let us know if there is anything we can do.
Triska an Mario Apr 20 2017 12:00 AM
Show More Entries