Order Flowers now for guaranteed delivery before Sylvia's visitation.
Sylvia Marie Binkley Harris
Sylvia Marie Binkley Harris, 94, passed away peacefully surrounded by family in Poquoson, Virginia on June 19, 2019 . Funeral service will be held at 2 oclock in the afternoon on Tuesday, June 25th at the First Baptist Church with Zane Powers officiating. Interment will be in the Dumas Cemetery under the direction of Morrison Funeral Directors of Dumas. The family will receive friends from 5 oclock until 7 oclock in the evening on Monday at the funeral home. Sylvia was born on July 12, 1924 to Raybon and Sara (Felts) Binkley in Joelton, Tennessee. Growing up, she taught herself to sew and she played basketball. She graduated from Joelton High School in 1942 as Salutatorian of her class. Sylvia married Hilary Harris on January 16, 1943 in Franklin, Kentucky and they were married for 51 years. The family moved to Dumas in 1949. During her years in Dumas, Sylvia was a member of First Baptist Church and of the Womens Missionary Society. She was a member of the Pierian Study Club and of the Shamrock Study Club serving as president one term. She bowled in the Housewife Bowling League for many years and her team was League Champions one year. She volunteered at the hospital as a Rose Lady and did volunteer work for the Heart Fund as well as the Cancer Crusade. She loved to cook and won many blue ribbons for pies and cakes at the Moore County Fair. She also baked birthday and wedding cakes for family and friends, and she loved to travel and shop. Sylvia was preceded in death by her parents; her husband, Hilary; three sons: Randall Harris, Dwight Harris and Kenny Harris; twin grandsons; three brothers: Buren Binkley, Cornell Binkley, Bill Binkley; three sisters: Kathleen Slayden, Maxine Sweeney and Fay Rogers. Sylvia is survived by daughters: Marilynn True of Poquoson, Virginia, Brenda Newton and husband David of Dumas and daughter-in-law Jo Harris of Franklin, Tennessee; eight grandchildren: Tammy MacDonald (Adam), Michael True (Annyce), Melissa Quantz (Bill), Lori Wright (Jonathan), Nicole Hutcherson (Jimmy), Valerie Thomas (CP), Aaron Harris, Russell Harris; 16 great grandchildren and 2 great great grandchildren.
To plant memorial trees or send flowers to the family in memory of Sylvia Harris, please visit our flower store.
---
Guestbook
A photo was added for Sylvia Marie Binkley Harris
Beeson - Morrison Funeral Directors May 18 2021 12:00 AM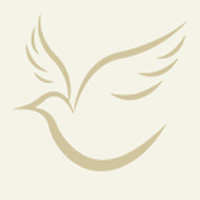 My dad, Jack Green worked at Shamrock for many years and retired from there before his death. Mother, Ima Jean was in Shamrock Study Club with Sylvia. Sylvia made my wedding cake for my last marriage in May, 1974. I think I have known the family since most of my growing-up years. What a longevity they leave now for so many years. May God bless each of you in this next chapter of your lives. Grieve-as-you must, not-as-others will tell you is right, wrong or indifferent. Cling tightly to our Lord's unchanging and unfailing hands as you go forward.
Jackie R. Green Sheldon of Stillwater, Oklahoma Jun 20 2019 12:00 AM
A candle was lit in memory of Sylvia Harris
Jackie R. Green Sheldon of Stillwater, Oklahoma Jun 20 2019 12:00 AM