Order Flowers now for guaranteed delivery before Thomas's visitation.
Thomas Mickey Ramos
Thomas Mickey Ramos, 89 of Dumas, passed away on Friday, October 16, 2020. Funeral services are scheduled for 2 oclock in the afternoon on Thursday, October 22, 2020 at Morrison Memorial Chapel with Fred Hughes officiating. Burial will follow in the Dumas Cemetery under the direction of Beeson ~ Morrison Funeral Directors. Thomas was born on September 6, 1931 in Laredo, TX to Encarnacion and Elvira (Silva) Ramos. He worked with steel under Fish Construction for 20 years until his retirement. Thomas loved tinkering with and working on just about anything and everything. He also loved the Bible and read it daily. Above all, his greatest joy was spending time in the outdoors with his grandchildren and great granddaughter. Thomas was preceded in death by his parents; brothers: Robert Ramos, Ernie Ramos and Joe Garcia; sisters: Lydia Spadlin and Guadalupe Garcia. Thomas is survived by his children: Tommy Ramos and wife Sandy, and Pamela Ramos all of Dumas, TX; grandchildren: Bryan Peacock and wife Yolanda and Sonny Peacock both of Dumas, TX; great grandchild: Elizabeth Peacock. The family suggests with gratitude that memorial contributions be made to The Refuge, 1009 S. Maddox Ave, Dumas TX 79029 or to the charity of the donor's choice. To plant Memorial Trees in memory of Thomas Mickey Ramos, please click here to visit our Sympathy Store.
To plant memorial trees or send flowers to the family in memory of Thomas Ramos, please visit our flower store.
---
Guestbook
A photo was added for Thomas Mickey Ramos
Beeson - Morrison Funeral Directors May 18 2021 12:00 AM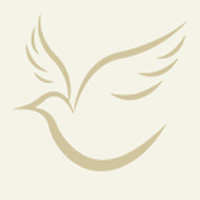 Tommy, so sorry to hear of your loss. My thoughts and prayers are with you and Sandy. Wish I could be there to see you. Your Friend always. Gary
Gary Stelzer of Oklahoma City, Oklahoma Oct 19 2020 12:00 AM
Tommy, I am so sorry for the loss of your dad. My deepest sympathy and condolences to you and your family.
Lynn Nutsch of Enid, Oklahoma Oct 19 2020 12:00 AM
I have known Thomas for 42 years. He has been a guest in my home in Amarillo when he had doctors appointments here in Amarillo to keep from having to commute from Dumas. He was a good hard working Christian man.. He will be missed by all. To the family, may peace be with you all.... R.I.P. Thomas my friend...
Kerry Polk of Amarillo Oct 16 2020 12:00 AM
He was the greatest Uncle a guy could have. He always had a joke or a story but above all he always gave the greatest gift of his time to all of us kids. He will live forever in the memories and stories. RIP we will miss you.
Ricky Ramos of Cheyenne, Wy Oct 16 2020 12:00 AM