Order Flowers now for guaranteed delivery before Thomas's visitation.
Thomas William Butch Turner
Thomas "Butch" William Turner, 73 of Dumas passed away on Monday, January 11, 2021. Memorial services will be held at 11 oclock in the morning on Thursday, January 14, 2021 at Temple Baptist Church with Pastor Chris Fobbs officiating. Arrangements are entrusted to Beeson ~ Morrison Funeral Directors. Butch was born on July 31, 1947 in Matador, TX to LeJeune and Vera (Barham) Turner and graduated from Flomot High School. Butch moved to the Moore County area in 1965 and was united in marriage to Kaye Jennings on August 25, 1967 in Etter, TX. Butch was a true cowboy who loved everything about the cowboy way of life, especially horses. He worked for Texas Beef for 23 years and had most recently worked with John Ballard on his ranch for the last 5 years. Butch was a member of the Temple Baptist Church and will be missed by his family and friends. Butch was preceded in death by his parents. Butch is survived by his wife, Kaye, of the home; sons: Thomas LeJeune Turner and wife Cindy of Shattuck, OK, Jess William Turner and wife Cari of Amarillo, TX; sister: Janet Edwards and husband Vernon of Amarillo, TX; grandchildren: Braden Turner and wife Katelyn, John Turner, and Kala Turner; great-grandchildren: Layla Turner-Kemp, Madilyn Turner, Wade Turner, Arya Turner. To plant Memorial Trees in memory of Thomas 'Butch' William Turner, please click here to visit our Sympathy Store.
To plant memorial trees or send flowers to the family in memory of Thomas Turner, please visit our flower store.
---
Guestbook
A photo was added for Thomas William Butch Turner
Beeson - Morrison Funeral Directors May 18 2021 12:00 AM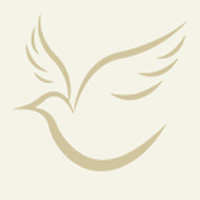 Kay, I am so sorry to hear about Butch.We just heard about his passing today.Feb.6th. I know how hard it is.I lost Jerry 3 yrs ago on Jan. 17th. It is still hard to believe he is gone. I wish you peace and we love yall. Wish we could see you. Love to all. Brenda.
Brenda Barham Davis of Hart Texas Feb 6 2021 12:00 AM
Kaye, Tom and Jess, I was so lucky to be around you guys as neighbors and friends...The Turners were my models for my western paintings.....I enjoyed been around taking photos at the branding gatherings and enjoying the real cowboy life style....Vaya con Dios ol'cowboy.... Manuel S. Franco
Risa and Manuel S. Franco of Dumas, TX Jan 27 2021 12:00 AM
My heartfelt condolences. Butch was an outstanding man and a TRUE COWBOY! he will be sorely missed. Prayers for the Turner Family.
Donna Jack of Wildorado Jan 16 2021 12:00 AM
I knew Butch and Kaye and Butches parents pretty well for a long time. We worked together a little, ate a lot of meals at El Rancho together and had a friendly friendship for years. Butch was just a nice nice fellow and honest...a guy with integrity. Claudia and I send our sympathy and will remember you in our prayers
Dave McMurry of Amarillo Jan 14 2021 12:00 AM
My condolences go out to Butch's family. I always enjoyed when Butch and Tom came and helped us work cattle on the Thompson outfit at Fourway. We had a lot of fun getting the job done. He will be greatly missed.
Jim McCarty of Channing Jan 14 2021 12:00 AM
Praying for the Turner family. My condolences to Butch's family, Donnie and Linda Turner, and Johnny and Carol Ann Turner and rest of Turner family. May Butch RIP.
Kimberly Lackey Erpelding of Plainview TX Jan 13 2021 12:00 AM
A friend. Ernie Dyess
Natacha M Dyess of Amarillo Jan 13 2021 12:00 AM
Kaye & family, I'm so very sorry to hear of Butch's passing. He was a one in a million & I'm so grateful that I got to meet him & work with him at Big R. I can honestly say that he was a very upstanding & honest man. You knew what you were getting him. My heart hurts for you all. I know how much I'll miss him so I can imagine how much you all will. My sincerest condolences & many many prayers are headed out for you. God speed Butch.
Mary Garcia of Dumas Tx Jan 13 2021 12:00 AM
I looked up to Butch as a I would a big brother and respected him as if he were my dad. Rest in peace, Butch.
Deana Benge of Amarillo Jan 13 2021 12:00 AM
Show More Entries