Order Flowers now for guaranteed delivery before Tommy's visitation.
Tommy Lew Record
Tommy Lew Record, 89, of Dumas, passed away on Monday, April 2, 2018. Memorial services are scheduled for 2 o'clock in the afternoon on Saturday, April 7, 2018 at First Presbyterian Church with Rod Schumacher officiating. Arrangements are entrusted to Morrison Funeral Directors. Tommy was born on July 28, 1928 in Amarillo, TX to Tom and Lula Mae (Geary) Record. He grew up in Dumas and graduated from Dumas High School. He then attended Panhandle State University. Tommy honorably served his country in the United States Army as a tank driver, assigned to the 45th Infantry Tank Division. After his service to his country, Tommy returned home where he would marry his wife Pat on September 8, 1953 in Sunray; she preceded him in death in 1981. Tommy was a true cowboy and loved roping, rodeos, horses, cattle and everything associated with being a cowboy. He also enjoyed dancing and playing cards with his friends. He was a member of St Paul's Episcopal Church. In addition to his wife, Pat, he was also preceded in death by his parents and two brothers: Roy and Harold 'Boog' Record. Tommy is survived by his children: Cathy Boone of Dumas; Buster Record and wife Jane of Buffalo, OK and Billie Jameson and husband Rupert of Dumas; grandchildren: Kim Hodges and husband Mark, Heath May and husband Chris, Rance Jameson and wife Theresa, Kelly Brown and husband Chance, Teekay Parker and husband Robert, Tylee Heredia and husband Christian; 8 great grandchildren and 2 great great grandchildren. The family suggests with gratitude that memorials be made to Ussery-Roan Residents Case Funds, 1020 Tascosa Road, Amarillo TX 79124.
To plant memorial trees or send flowers to the family in memory of Tommy Record, please visit our flower store.
---
Guestbook
A photo was added for Tommy Lew Record
Beeson - Morrison Funeral Directors May 18 2021 12:00 AM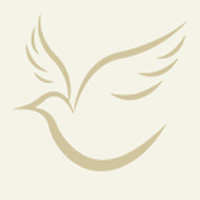 I send my sincere condolences to Tommy Lew's family and good friends. I grew up with Tommy Lew and his brothers being old enough to be my uncles, which was a good relationship for me. I visited him in the Veteran's Home when I was in town, and we both enjoyed it. He was a good man.
Harry Doyle Record Apr 9 2018 12:00 AM
Came over to Dumas while ago to tell Duwain about Tommy. Oh the stories Duwain used to tell about their adventures! He is sad. These old cowboys are a special breed. Bless them all...and bless all of you.
Peggy & Duwain Baer Apr 7 2018 12:00 AM
I knew Tommy Lew all my life and he and my Dad were good friends all through the years. I remember our evenings out at the Coon Ranch steer roping and we counted Tommy Lew as a loyal friehd. Our thoughts and sympathy to the family.
David McMurry Apr 6 2018 12:00 AM
Good memories of Tommy.
Ernie Dyess Apr 4 2018 12:00 AM
I miss my cowboy. Even though he gave me a lot of problems sometimes. My thoughts and prayers are with you guys during this hard time. I love y'all.
Sandy Rorebeck Apr 4 2018 12:00 AM
Sorry for you loss
Janice West Apr 4 2018 12:00 AM
I am so very sorry. May the Lord bless and comfort you all. In sympathy and friendship, Delbert
Delbert Thomas Apr 3 2018 12:00 AM
I am so very sorry to hear of the passing of Tommy. May God be with you in your time of sorrow! We have great memories of being out at the ranch with you when growing up and all the rodeo activities we watched, Tommy Lew was always there, keeping reins around all of us! Thoughts and prayers are with all of you! Paula and Connie
Paula Choate Elliott Apr 3 2018 12:00 AM
Condolences goes out the family of Tommy's Blessings
DudleyCain Apr 3 2018 12:00 AM
Show More Entries