Order Flowers now for guaranteed delivery before Vicki's visitation.
Vicki Jean Endsley
Vicki Jean Endsley, 56 of Dumas, passed away on Sunday, January 17, 2016. Funeral Services are scheduled for 1 o' clock in the afternoon on Wednesday, January 20, 2016 at Morrison Memorial Chapel with Rev. Tommie Long, pastor of the Cowboy Church, officiating. Interment will follow at Dumas Cemetery. The family will receive friends from 6-8 o' clock in the evening on Tuesday at the funeral home. Arrangements are entrusted to Morrison Funeral Directors of Dumas. Vicki was born on June 19, 1959, in Dumas to Charlie 'Chick' and Jeanie (Randolph) McLain. She was united in marriage to Rick Endsley on January 1, 2000 in Las Vegas, NV. Vickie was an avid reader. She is preceded in death by her father Chick McLain. Vicki is survived by her husband Rick of the home; her mother: Jeanie McLain of Dumas; son: Tony DiGiovanni of Lubbock; daugthers: Tammy Endsley of Lubbock, Tina Racker of San Angelo, Amy Endsley of Austin; grandchildren: Brandon, Shane, and Shelby Endsley, Karli DiGiovanni; brother: Donald McLain and wife Debbie of Dumas. The family suggests memorials be to HPV and Me; www.hpvandme.org, or American Cancer Society, 403 Pear, Dumas, TX 79029.
To plant memorial trees or send flowers to the family in memory of Vicki Endsley, please visit our flower store.
---
Guestbook
A photo was added for Vicki Jean Endsley
Beeson - Morrison Funeral Directors May 18 2021 12:00 AM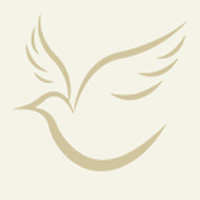 I hung around with Vickie during our high school years. Then in later years we reconnected through Facebook. I will miss her but am so glad she is no longer in pain or suffering. Jeannie, I am praying for you and your family during this hard time. Glenna Whitley
Glenna Whitley Jan 19 2016 12:00 AM
Jeanie, my heart breaks for you. I know there are no words I can say to ease your pain. Please know that you and all of the family are in my thoughts and prayers.
Stacie Bownds Zirkle Jan 19 2016 12:00 AM
Vicki, you were a little gem. I am so glad your in no more pain. Always such a sweet person and your Mom and Dad definitely were and still are the greatest in your eyes. I hate knowing your time on earth is done but I know your up there with all of our friends and family that just like you we miss so much. I love you sweet cousin!
Kirkland Randolph Jan 18 2016 12:00 AM
Our hearts are broken for all of you ! Vicki now has peace. We are praying that God will wrap his arms around you all and give you peace and comfort now and in the days ahead. We love you !
Jerry and Brenda Funk Jan 18 2016 12:00 AM
Sister, Donald and I love you baby we will miss you more than anyone could ever know I don't no how your Mom and Rick will live without you sister I know God has his hands full with you and Jerry and Daddy right now! We will see you again so save us a seat.
Debbie McLain Jan 18 2016 12:00 AM