Order Flowers now for guaranteed delivery before Wendell's visitation.
Wendell Morton
Wendell Morton, 85 of Sunray, passed away on Friday, December 16, 2016. Funeral services are scheduled for 2 o'clock in the afternoon on Monday, December 19, 2016 at Sunray Baptist Church with Rev. Phillip Hilton officiating. Interment will follow at Lane Memorial Cemetery under the direction of Morrison Funeral Directors. Wendell was born September 26, 1931 in Hereford TX to Grady and Sara Bell (Williams) Morton. He grew up in Hereford and graduated from Hereford High School. He married Evelyn Brooks on January 13, 1952 in Hereford; she preceded him in death in 2001. The couple moved to Sunray where Wendell worked for Diamond Shamrock for over 32 years until his retirement. Wendell would later marry Lucille Cripps on February 14, 2002; she preceded him in death in October of this year. Wendell loved to golf, was an avid Sunray Bobcat fan and especially loved to be with his family. Wendell was always known to carry mints in his pockets. He was a member of Sunray Baptist Church where he also served as a Deacon. In addition to his two wives, he is also preceded in death by his parents and two sisters. Wendell is survived by two sons: Steve Morton and wife Kate of Ponca City, OK and Stanley Morton and wife Cindy of Sunray; daughter Suzanne Morton of Amarillo; brother: Harold Morton of McKinney; sisters: Joy Morton of Friona, Gay Taylor of Rhea; Joan Culp of Hereford; two stepchildren; 11 grandchildren, 23 great grandchildren, several nieces, nephews and other extended family members. In lieu of customary remembrances, the family suggests memorials be made to BSA Hospice of the Southwest, 5211 SW 9th, Suite 100, Amarillo TX, 79109 or to American Heart Association, PO Box 15186, Austin TX, 78761.
To plant memorial trees or send flowers to the family in memory of Wendell Morton, please visit our flower store.
---
Guestbook
A photo was added for Wendell Morton
Beeson - Morrison Funeral Directors May 18 2021 12:00 AM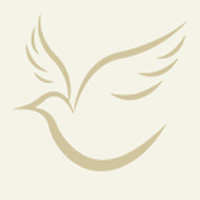 I had the pleasure to be introduced to Lucille & Wendell by a mutual friend who also was referring me to help clean their home. I did for awhile and always enjoyed every moment with them. They were such a loving, caring couple and had the most unique stories to tell. My time spent "working" for them was shared as a wonderful friendly visit. I hate to hear of their passing but the heavens are rejoicing with such faithful examples of Christian spirit. My prayers for the loved ones left here. I know "your" angels are shining their love over you now. I truly am grateful the Lord gave me the wonderful gift to know them. May God give you comfort at this time and peace knowing that in your hearts & memories they are with always with you.
Mia Rodriquez Dec 18 2016 12:00 AM
Our thoughts and Prayers for the Family.
Great Plains Nursing & Rehab Dec 18 2016 12:00 AM
Our love and prayers are with the family. His smile and sweet spirit will be missed on earth, but oh the celebration that is going on in Heaven right now!
Carissa Adkins Seal Dec 17 2016 12:00 AM