Order Flowers now for guaranteed delivery before Wilma's visitation.
Wilma Opal Boyett
Wilma Opal Boyett,93, formerly of Sunray, passed away on Sunday, February 11, 2018. Graveside services are scheduled 11 o'clock in the morning on Wednesday, February 14, 2018 at Lane Memorial Cemetery in Sunray with Rev. Seth Seale, officiating. Arrangements are entrusted to Morrison Funeral Directors.
To plant memorial trees or send flowers to the family in memory of Wilma Boyett, please visit our flower store.
---
Guestbook
A photo was added for Wilma Opal Boyett
Beeson - Morrison Funeral Directors May 18 2021 12:00 AM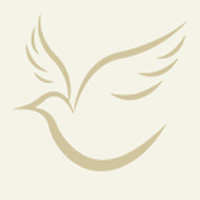 May the Lord bless at this difficult time. Praying for all.
Olene Parker Conway Feb 13 2018 12:00 AM
God rest ur soul,you will be missed
Seretha Feb 12 2018 12:00 AM
Wilma was one of the best friends a person could ever have. She was a great wife, great neighbor and great parishioner also. I never saw a day go by without Ed's food on the table for lunch and supper. A perfect and clean house and a smile on her face. We would sit and talk for hours. She loved playing board games and visiting with neighbors and friends. She never wanted to burden anyone and wanted to be a service to others. Ed started coming to church with her before he became sick. She was so grateful to the father and was his servant. I have missed her over these years and just learned of her passing. My prayers for the family, I will be there.
Mawana Buller Feb 12 2018 12:00 AM